Responsive Bootstrap Web Application and Customizable Admin Template
Basik responsive bootstrap template is a useful front-end components that helps the developers build beautiful and functional web application fast and easy.
View the Demo
Buy this theme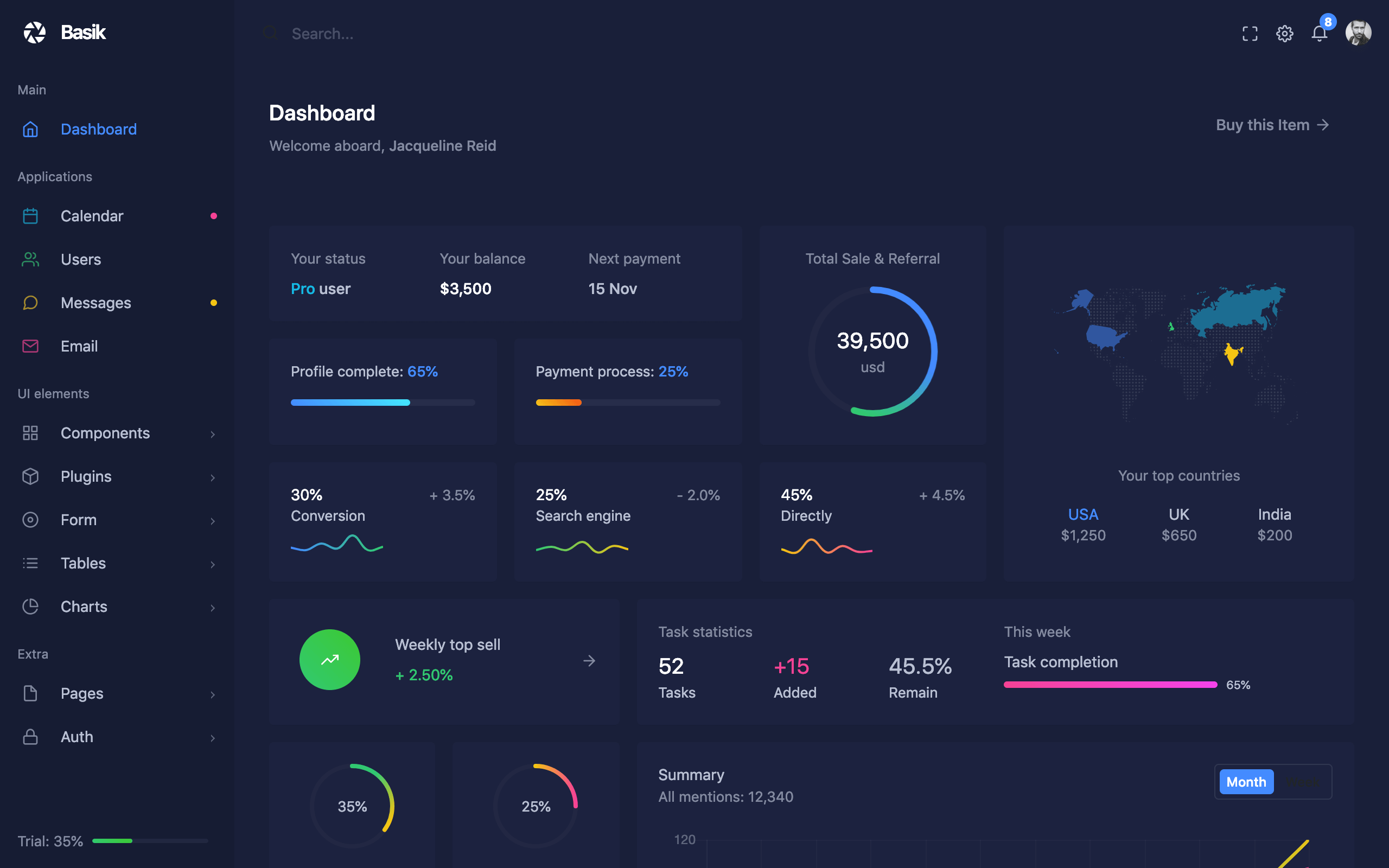 Features
Bootstrap 4 framework template
.01
Ajax Loading
Using Html5 pushState without reloading your page's layout or any resources (JS, CSS), giving the appearance of a fast, full page load.
.02
Lazy load modules
Load modules & components on demand (lazy load) with jQuery.
.03
SASS CSS
Its source code utilizes Sass, a popular CSS preprocessor. Quickly get started with precompiled CSS or build on the source.
.04
NPM & Grunt
Automate development tasks, like compiling Sass to CSS, concatenating and minifying js files; NPM manages frameworks, libraries, assets, and utilities.
Templates with Dark & Light colors
Basik provides two color styles for your porject. All components have dark and white style.